Bet9ja is one of the largest online sports betting sites in Nigeria and offers an outstanding website and mobi option, and the old-mobilebet9ja.com feature is a version of the site that is proving popular due to its simple lay-out.
This platform is very easy on the eye, and offers betting options across the spectrum in a neat, convenient format.
The hyperlink for this site is: https://old-mobile.bet9ja.com/Home.aspx
This platform is almost identical to the mobi site and looks slicker than the bet9ja main website, due to its smart lay-out. It offers all the amazing bet markets available on the main site such as Virtual Play, Online Casino, Spin and Win, Hotshot, Fastbet and many more.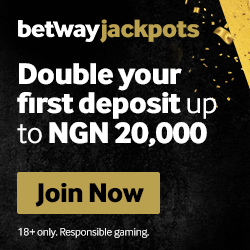 There is also a link to the bet9ja app while it also offers the bet9ja football league feature and live in-game play. There is also a link to the bet9ja Virtual Play.
The page is offers explanations for everything from registration to rules.
The site offers almost every feature of the main page in a tight format that fits on one landing page, with no need to scroll down.
There are however no details on pay bill numbers, how to deposit/withdraw, which banks or mobile money to use and a complete lack of disclaimer information.
This is a watered down version of the main site, offering all the joys and none of the nuts and bolts.
The site also does not offer any promotions that are offered on the main website, but there is a hyperlink to get to bet9ja.com to qualify for all the reward cash-back options.
This looks like the old mobile site for bet9ja, and while it does not offer everything that the new one brings to the party it is nonetheless and impressive link, especially for newcomers, who want to experience the taste of online sports betting without getting overwhelmed.
The new mobi site https://mobile.bet9ja.com is a far more comprehensive look at the bet9ja platform and provides the mobile phone user with all the major innovations, bet-markets and important details.
The old mobile site is relatively retro-looking and while not offering the full gamut, it is still worth a look at, as it is still live on the net, and fun to play.
I almost prefer the old mobile site due to its simplicity and the range of games offered by the bet9ja team.